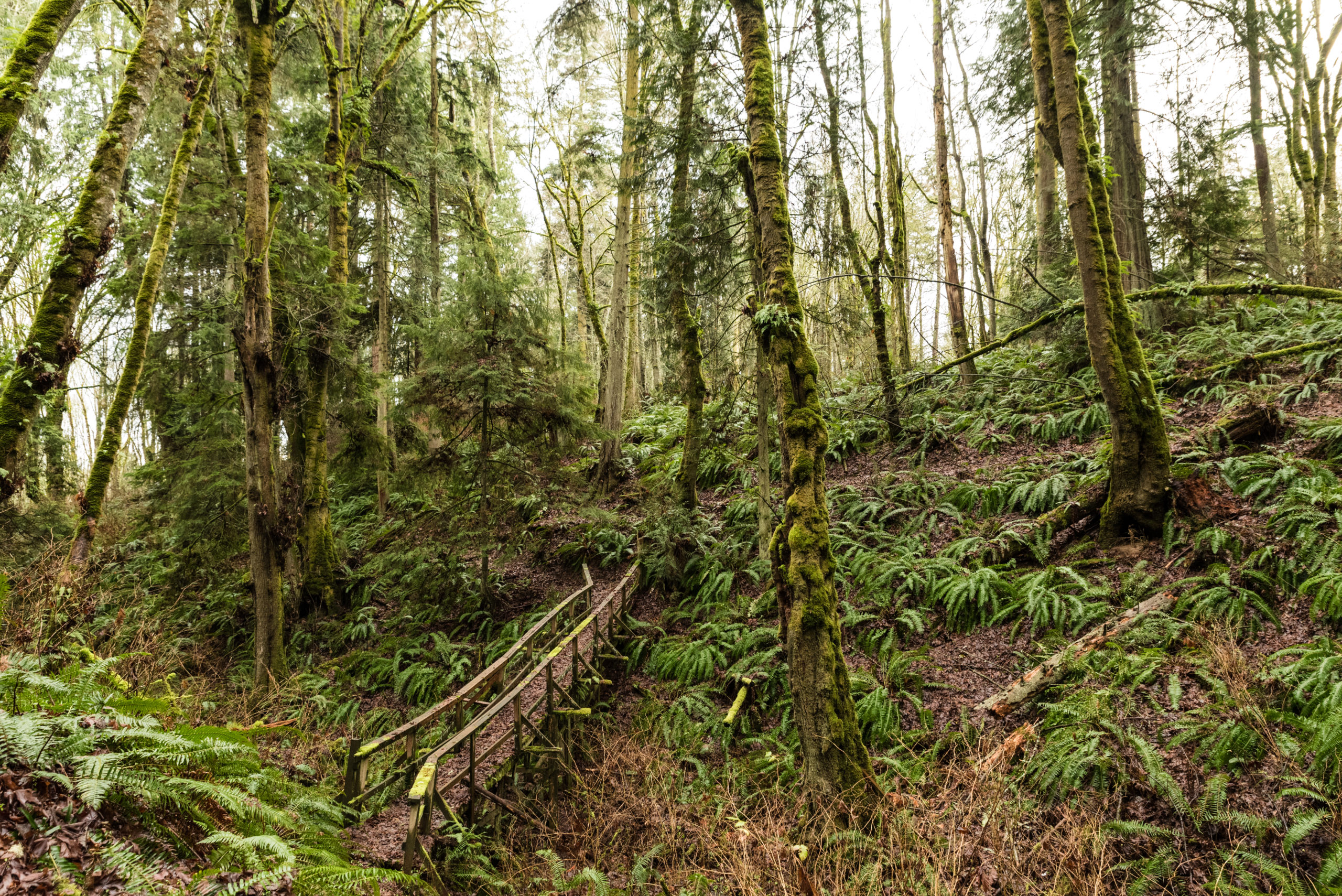 The Perfect Outdoor Education Space
Camp Indianola provides an amazing setting for outdoor education programs. Our property encompasses 75 acres of the most beautiful scenery around and is perfectly set up for your teachers' programming.
Lodging and top-notch meal service mean fewer logistics to coordinate. Our activity options such as kayaking, our Giant Swing, or our team-building challenge course supplement your curriculum, so that students can engage both their bodies and their minds!
Your school's teaching and our accommodations makes for a perfect combination for your students.
For those teachers who would prefer some instruction provided, our partnership with local organizations such as Stillwaters Environmental Center create possibilities for learning from excellent teachers who know their subject areas well!
Our property contains a wide variety of ecosystems and features that help you in teaching your students, including:
The Beach
A quarter-mile of beach—with views of Seattle, Mount Rainier, and the Puget Sound and a shallow intertidal zone—provide plentiful ecological fodder for your learners!
The Woods
Our 1.2-mile hiking trail through 50 acres and 4 different types of pristine woodlands provides an excellent opportunity for teaching all about forests, ecosystems, and our varied wildlife.
The Flora and Fauna
Bald eagles, great blue heron, sea lions, otters, crabs, orca; madrone trees, nurse logs, trilliums, trailing blackberries, salmonberries; and much more have been seen here!
Doe-Kag-Wats
Culturally and ecologically significant, Doe-Kag-Wats (a saltwater marsh and estuary) is important to the Suquamish Tribe and can be a meaningful piece of your students' learning. Though not much to look at on the surface, the importance of this site unfolds as you learn more about its ecology, history, and culture.
And best yet… it may already be funded!
In its 2022 session, the Washington State Legislature funded an initiative to provide funding for every 5th and 6th grader in the state to attend outdoor school. Camp Indianola qualifies as one of these outdoor education sites and is enthusiastic about advocating for getting our students outdoors! This funding would cover most or all of the cost of your stay. Learn more about this initiative, receive your funding, and contact a representative who can help answer all of your questions here.
Our helpful staff will help you to plan your school's outdoor education experience to fit your students' needs. We can accommodate varied food restrictions, mobility needs, customized scheduling, and facilitate supplemental activities for your group.
Camp Indianola is a trusted leader in outdoor education, providing schools with high-quality programming that promotes experiential learning and personal growth. Our team of experienced educators is dedicated to creating customized programs that meet the unique needs and goals of each school. From environmental education to team building and leadership development, our programs provide hands-on learning experiences that challenge students to develop new skills, build confidence, and connect with nature. Our stunning natural environment offers a range of opportunities for outdoor recreation and exploration, creating an immersive and unforgettable experience for students of all ages. By partnering with Camp Indianola for your outdoor education needs, you can be confident that your students will receive a safe, supportive, and transformative educational experience.
Join dozens of schools in trusting Camp Indianola with your outdoor education experience
We've put together some sample costs based on our most common group configurations. Remember that every event is custom-built for your group's needs. To get your own customized quote from our Guest Services Staff, please inquire below.
Small — 2 days, 1 nights
Bunk-style housing for 42 people

Shared access to grounds & recreation facilities

Monday morning through Tuesday afternoon

Four fresh meals for 42 served in the dining hall
Medium — 3 days, 2 nights
Bunk-style housing for 74 people

Private, comfortable room for the group leader

Shared access to grounds & recreation activities

Monday morning through Wednesday afternoon

Seven fresh meals for 74 served in the dining hall
Large — 4 days, 3 nights
Bunk-style housing for 88 people

Private, comfortable room for the group leader

Exclusive access to grounds & recreation facilities

Monday morning through Thursday afternoon

Ten fresh meals for 94 served in the main dining hall
Sleep a maximum of 88 people, split over 16 rooms in 4 buildings
Day-use groups of up to 120
Optional activities led in groups of 10
Additional Activity Options
Kayaking

Stand-up paddle boarding

Swimming (lifeguard) 

Challenge course team-building

Archery

Archery tag (i.e. "archery paintball")

Guided nature hike
How It Works Logistically
 from 
What We Provide
Lodging

Meals

A host to answer questions during your stay

The physical environment to use as your outdoor classroom

Indoor spaces to use for group learning

Information and resources about the features of the site to assist in planning curriculum

Optional supplemental activities




Optional site-specific instruction from our organizational partners, based on availability

 
What You Provide
Chaperones

Teachers

Students

Curriculum or teaching (unless provided by our partners)
Something happens when you get away
Camp Indianola gives you the space you need to gain perspective, find new vision, and recharge for the road ahead.