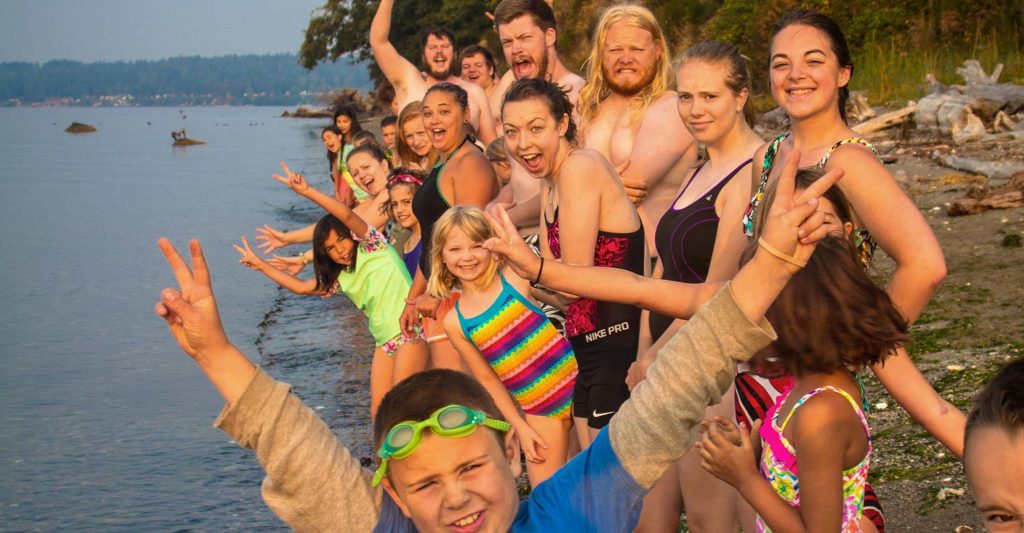 We have brought together a great team of skilled, warm, and caring people to make sure that every guest arrives excited and leaves happy.
Colin Cushman
Camp Director & Adult Programming (he/his)
Email: [email protected]
Colin Cushman grew up going to Camp Indianola as a camper and loves the Pacific Northwest. Before becoming the Camp Director at Camp Indianola, he served as pastor of several churches across western Washington. He lives at camp with his wife, daughter, and dog.
Austin Wood Hadden
Program Director & Guest Services Coordinator (he/his)
Email: [email protected]
Austin Wood Hadden is the Program Director & Guest Services Coordinator at Camp Indianola. He started off as a camper in Florida. Throughout my 8 summers there as a camper, camp was a way for me to learn and grow physically, mentally, and spiritually. It was a place where I was able to form and shape my faith alongside a community of others. After that, he became a staff member in various roles at camps in North Carolina. He moved to Washington in 2022 to begin this position. He is deeply passionate about the ministry that Camp Indianola, and many places like it do for so many! 
Josh Goodman
Facilities Manager (he/his)
Email: [email protected]
Josh has lived in the Pacific Northwest all his life. His construction, pest control, and landscape management skills go all the way back to when he was six years old helping out his dad with his businesses. He has spent 12 years working at PNW camps and has done everything from livestock management to camp cook. He finds great joy in serving and getting to know the guests who come through Camp Indianola. When he is not managing our buildings and grounds, you can find him kayaking on the Sound, talking about life and Jesus with whomever comes his way, or hanging out with his wife, Mandi, and their two kids.
Scott Whitley
Food Service Coordinator (he/his)
Email: [email protected]
Chef Scott Whitley has decades of experience cooking for some of the best restaurants in the area. His professional training was at Le Courdon Bleu Culinary School, before working in kitchens for his entire professional life. He is excited to now be the Food Service Coordinator for Camp Indianola, and is ready to work with guests to create as positive of an experience as possible, so guests can truly retreat while they are here!
Want to work at INdianola?
Invest yourself in creating and sustaining sacred space for everyone who experiences Camp Indianola.